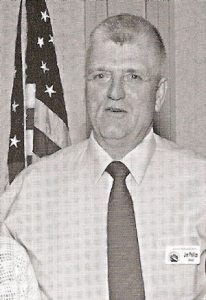 It is with great sadness that we must announce the passing of one of our finest, ABS board member and great friend Jim Philips
JAMES' OBITUARY
James Phillips, age 74, of Shamong, formerly of Williamstown, died August 25, 2020.
He began his working career as summer help at the Campbell Soup Company in Camden. He later became a police officer with Camden City Police Department where he served for 37 years, retiring as a Lt. Jim served most of his career as a member of the SWAT team as operator, supervisor, and later commander of the unit. He also worked for five years with Det. Robert Volpe of the NYPD on America's first art recovery team.
He is the owner of Phillips Publications, a company dedicated to the preservation of the history of U.S. Military elite units.
Jim was a member of the Chute & Dagger Assoc. and the Special Forces Assoc. He served on the board of directors for the American Bladesmith's Society and the Military Freefall Assoc.
He was predeceased by his fiance, Jacqueline White. Jim is survived by his wife, Karen; two stepdaughters, Dina Wentzell and JoAnne (Don) Peterson; two brothers, Joel (Maureen) Phillips and Albert (Ellie) Herman; one sister, Judy Steinberg; three grandchildren, Ashley (Tom) Beltrante, Elijah Robin Grewe, and Lillian Annemarie Grewe; and one great granddaughter, Giavonna Rose Beltrante.
Viewing will be Saturday 2-3pm at Norton Funeral Home 1232 S. Black Horse Pike Williamstown, NJ where service will begin at 3pm. Cremation is private. In lieu of flowers, family requests donations to Military Freefall Association, c/o Sgtm. Chris Bauer, 301 C St., Bldg #305, Yuma, AZ 85365.
To sign the guestbook visit www.nfhnj.com.