Last Monday the bladesmithing community lost a pioneer and a legend.  Those of us who have been around a while can attest to the influence that Rob Hudson had on bladesmithing with his incredible work.  Rob was a groundbreaker and trendsetter with his work that included handle designs and composite damascus blades that were both elegant and ahead of their time.  Rob was one of only a few smiths whose work was so influential that the ABS made them Mastersmiths for life, because it was beyond any organization to add or detract from their mastery of the craft.  Those who knew him, or even spent time briefly talking with Rob, were equally impressed with his kind and gentle nature as well as his incredible talent.  He will be missed.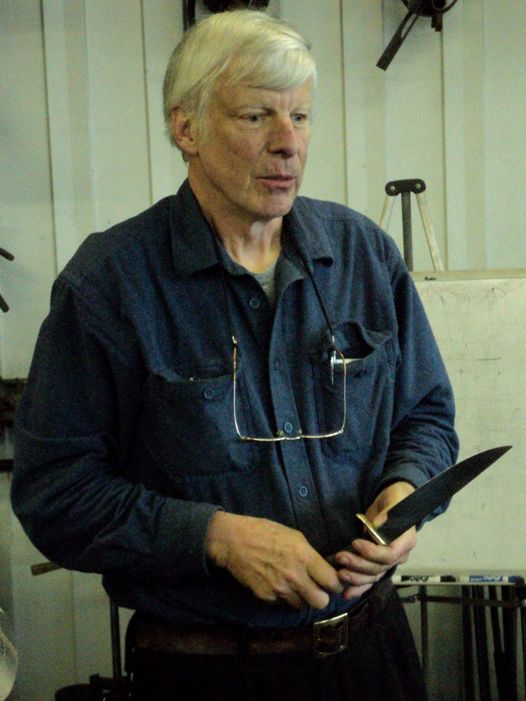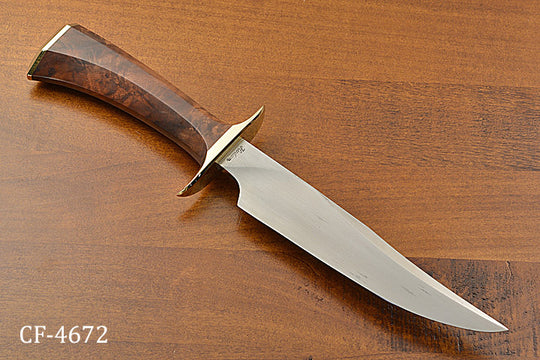 Obituary for Charles Robbin Hudson
Charles Robbin Hudson, "Rob," passed away on Monday, July 31 at the age of 76. He was born in 1947 and grew up in Roland Park near Baltimore, Maryland. He attended Gilman School and graduated in 1965. After that he attended Carroll College in Wisconsin and received a degree in teaching which he used to teach art in the Baltimore School System for a year. While growing up his summers were spent at Camp Deerwood in Holderness, New Hampshire where he enjoyed hiking the White Mountains and canoeing on the surrounding lakes and river. After being a camper, junior counselor, and finally a full-time counselor, he built a small forge and taught the campers blacksmithing. In 1975 he married his best friend's youngest sister and settled in Rock Hall, Maryland on twelve wooded acres on Harrington Creek. He created a business of blacksmithing, ornamental ironwork, and custom-made knives. He quickly grew in prominence in the Bladesmithing world and obtained the level of Master Smith through the American Bladesmith Society. Robbin often spent his summer on a lake in Ontario, Canada where he built a small log cabin with his then wife and friends.
In 2004, he moved to his beloved White Mountains in New Hampshire and married Sara Brouillet. He spent many years in New Hampshire before moving back to St. Michaels, Maryland where he lived with Sara; their dog, Abbaye; and their cat, Cous-Cous.
He had two children: Laurel Reid Hudson who lives in Kingsburg, California, and Parker Lee Hudson who lives in Chestertown, Maryland. Laurel has one son, Gavin Abel Hudson, and Parker and his wife Taylor have a son, Patton Michael Hudson, and are expecting their second son, Lane Davis Hudson.
Rob is preceded in death by his parents, Charles Crump and Martha Reid Hudson. He is survived by his sister Leigh Creighton of Green Valley, Arizona and brother Wesley Hudson of Easton, Maryland; as well as his wife, Sara; daughter, Laurel; and son, Parker.
A small Celebration of life service will be held at the Framptom Funeral Home-Ostrowski Chapel, in St. Michaels, Maryland on Thursday, August 10th at 10:00 am.