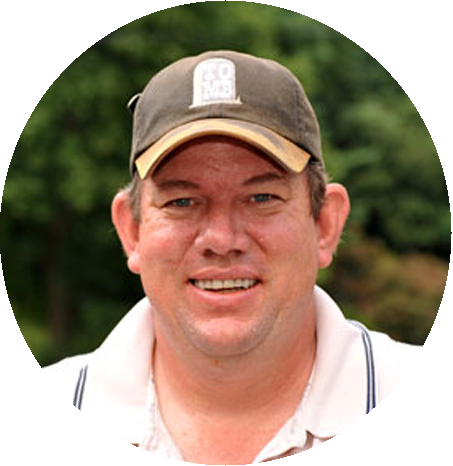 Bill Wiggins
Biographical Info
As a hunter and outdoorsman, I have always been interested in knives. With custom knives, I started as a collector, and while visiting a local maker became interested in making my own. As a stock removal maker, I was at The Blade Show where I saw Bill Moran and Jay Hendrickson doing a forging demo. I walked straight back into the show and bought my first forge.
After making the decision to become a bladesmith, I enrolled at The Bill Moran School of Bladesmithing. I have taken both Intro and Damascus. In 2006, I earned my JS rating. I am currently working toward my MS rating.
I am lucky to live in Western North Carolina. I live with my wonderful wife Heidi, and three great kids: Anna, Will, and Ellie. They have all been very supportive of my knifemaking and ABS projects. With their support, I have been fortunate enough to work with the ABS and Haywood Community College to help establish a Hammer-in as well as ABS sponsored knifemaking classes here in the southeast. I am looking forward to being part of the ABS for years to come.
Email Address [email protected]
Level Journeyman Bladesmith (5yr)
Year Awarded JS 2006
Address
Phone Number (828) 235-9335
Social Profiles
---