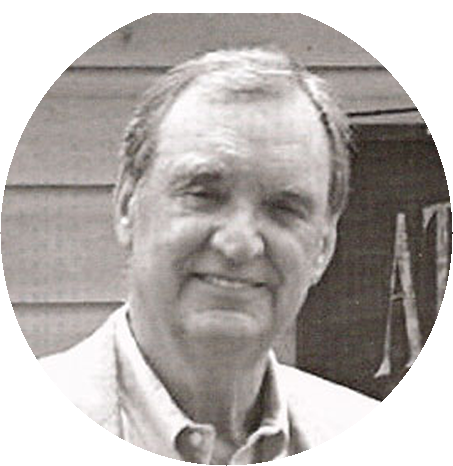 Robert W Calvert Jr
Biographical Info
Robert "Bob" Calvert was elected to the ABS Board of Directors at Reno in January 2007, primarily because of his expertise in the fields of banking and insurance. Upon his election, Chairman Joe Keeslar immediately appointed Calvert chairman of the Society's insurance committee.
Bob, who is an ABS Journeyman Bladesmith, was born in New Orleans in 1940. The Calvert's moved to Rayville, approximately 20 miles east of Monroe, in 1946. Bob attended Tulane University and is a graduate Northeast Louisiana State, and he holds a Masters degree from the same institution.
He has been the owner and president of the Fred Morgan Insurance Agency in Rayville for 42 years. In addition, he is the chairman of the Richland State Bank in Rayville and is vice-chairman of the Community Financial Insurance Center in Monroe, a 40 bank insurance center with numerous locations throughout Louisiana.
Bob is the president of the Fitler Timber Company in Fitler, Mississippi, and has served on the board of directors for over a decade. He also serves on the board of directors of the Richland Parish Library Restoration Society and on the Richardson Memorial Hospital.
A dedicated sportsman, Robert's interest in knives goes back to 1959, when a "name" factory knife failed him in the field. Later he met another ABS member, Ken Trisler, who later won the George Peck award, and they saw Jim Crowell's name in a publication and spent three days in his shop. A bit later, as Bob puts it, "I somehow met Bert Gaston, and it was destiny. Bert ruined a collection of knives that I had put together by pointing out what I should look for so I would not continue to make the same mistakes. He next invited me to spend some time in his shop. My collection today is first rate! I think Bladesmiths are simply the most sharing people in the world! I try to give back what I have received. This is my real pleasure in being invited to serve on the ABS board."
Bob and Mrs. Calvert have three children: Sarah, Edward, and Morgan.
Email Address rcalvert1@gmail.com
Level Journeyman Bladesmith (5yr)
Year Awarded JS 1995
Address
Phone Number (318) 348-4490
Social Profiles
---